FreakFolk Records presents...
Bity Booker & Entertainment for the Braindead at The Harrison
Friday 16th of February 2018, 8pm.
Come to the cosy basement at The Harrison to listen to
precious folk music by Bity Booker and EFTB.
By the way, this will be EFTB first time playing in London
we shall give her a marvellous welcome!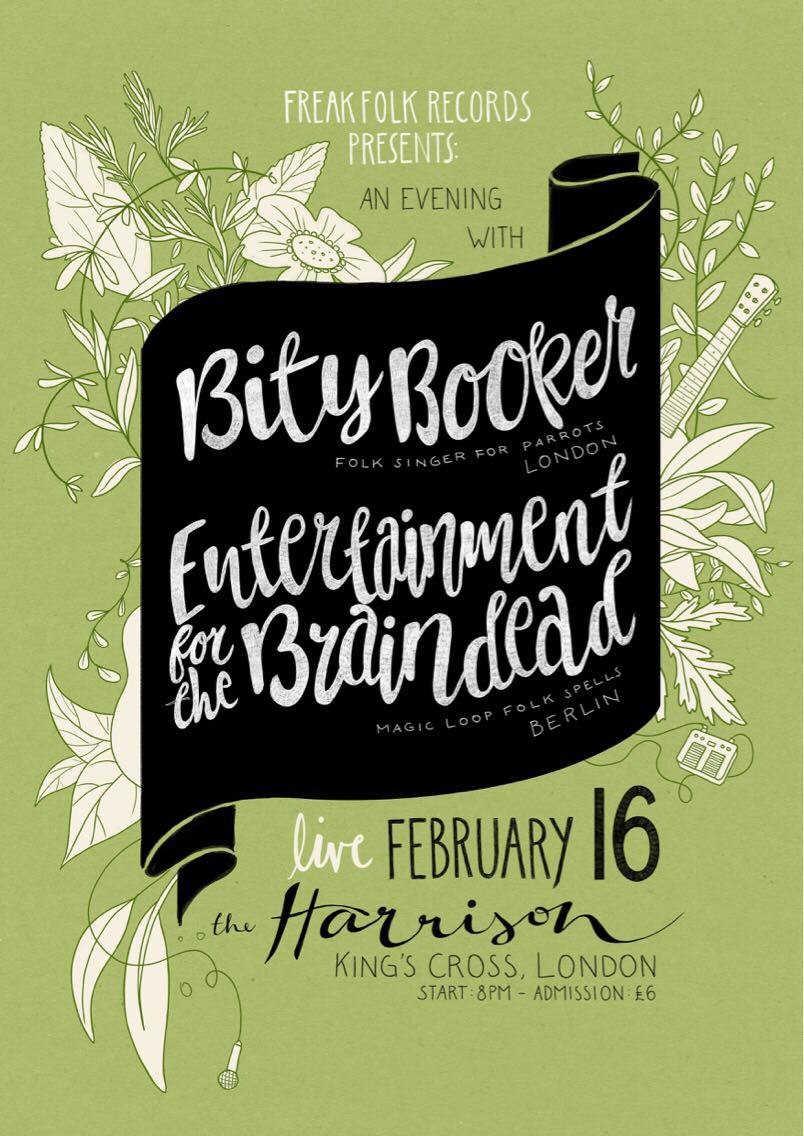 Venue
The Harrison
28 Harrison Street, Kings Cross, London WC1h 8JF

Tickets Admission £6 door ticket only!

To reserve a ticket please email bitybookermusic@gmail.com
or send a private message to Bity Booker on Facebook
x